By David D. Dorton—Director of Public Affairs
AUBURN, Ala.- Auburn's stormwater management program has gained national acclaim for its innovative practices. 

The City of Auburn's Water Resource Management Department was recently awarded the Water Environment Federation's National Municipal Stormwater and Green Infrastructure Program Management Award. The City's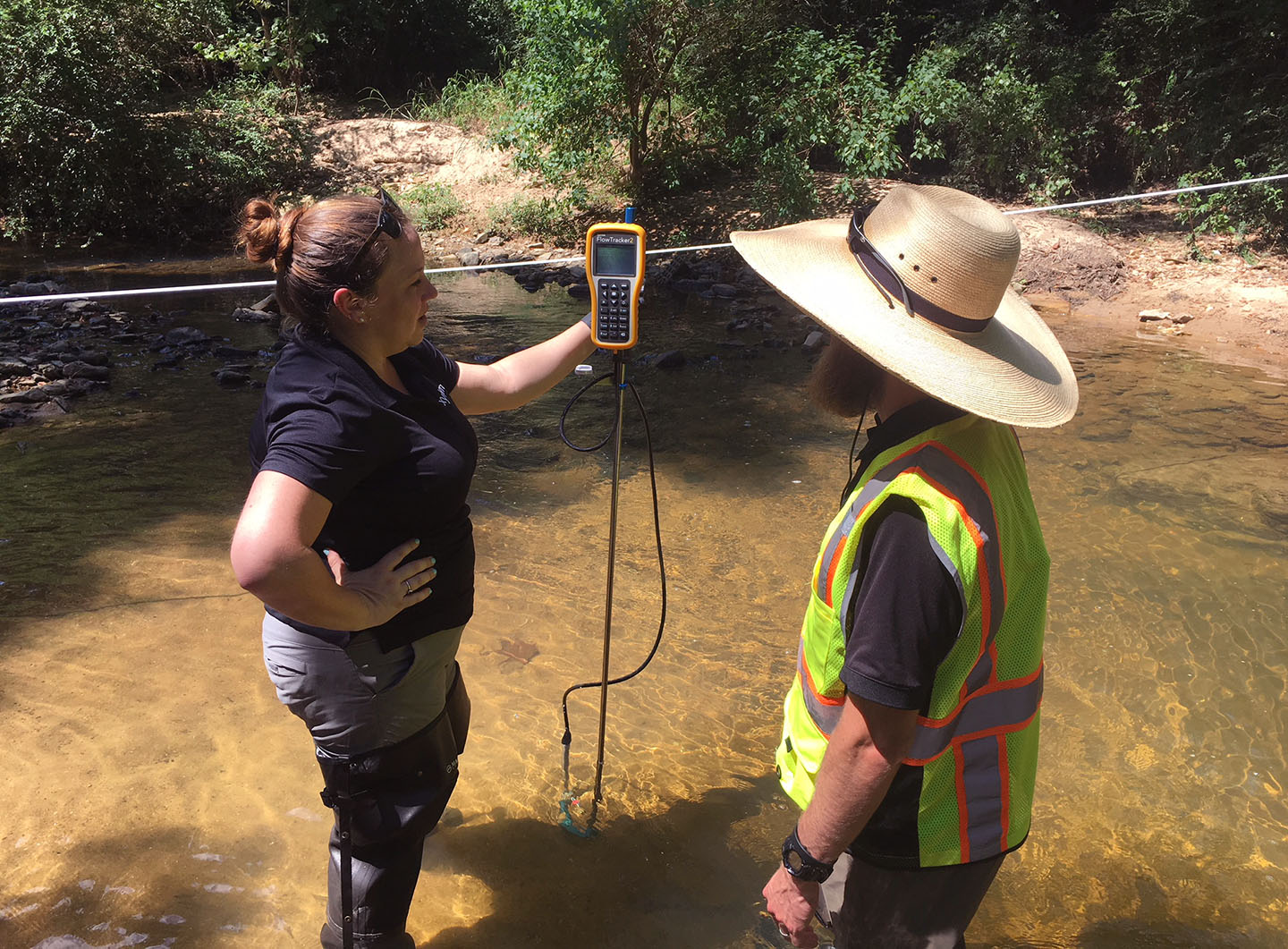 stormwater management programs also attained a Silver Level in Innovation and a Gold Level in Project Management. 

Each year, the Water Environment Federation recognizes high-performing regulated municipal separate storm sewer systems (MS4s) throughout the nation. Awards are given to MS4s that meet and exceed regulatory requirements in innovative ways that are effective and cost-efficient. 

The City of Auburn's Water Resource Management Department was recognized for its extensive water quality monitoring programs and use of technology. Auburn's stormwater program is the only in the state to makes its water quality monitoring data available to the public. The Water Quality Viewer Application allows the public to view reports through a user-friendly map at webgis.auburnalabama.org/waterqualitypublic. 

The City of Auburn is also the first Phase II MS4 in the state to begin developing a citywide Green Infrastructure Master Plan to fully integrate volume-based stormwater management practices throughout Auburn. More information about the program can be found at auburnalabama.org/water-resource-management/watershed/green-infrastructure-master-plan. An Urban Tree Canopy Assessment is also underway to specifically find more ways to improve the City's stormwater management. 

"This level was selected for your MS4 program based on rigorous review and discussion among the work team, and provides a comparative benchmarking level for your community among other 2018 applicants," Eileen O'Neill, the Water Environment Federation's executive director, said in the City's award letter. 

For more information about the City's Watershed Division and stormwater management programs, visit auburnalabama.org/water-resource-management/watershed.